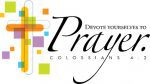 Guarding your Heart in your Relationship
Bible Text: Jeremiah 17:9(KJV)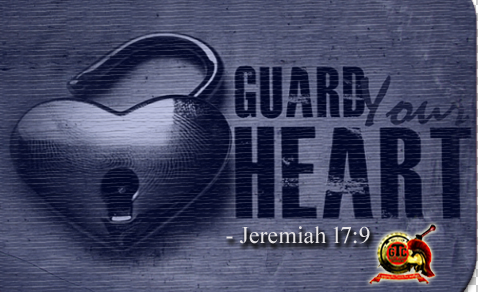 Guarding your Heart in your Relationship
In most relationships it is important to understand that often times our heart leads us. Our heart/mind tell us what we see, what we like, what we want, and how we feel. If we are being honest many of us were led into our relationships by our emotions that flowed from our hearts.
The problem is this, is where many couples continue to stay.
They allowing their hearts to lead them.
The word tells us in: Jeremiah 17:9(KJV)
The heart is deceitful above all things, and desperately wicked: who can know it? If the word of God is true, why is it that when we come into this knowledge of God's word that we don't believe it? If we can never truly know the heart of the person we are with, then where does that leave you and I? If our hearts can be corrupt with deceit and wickedness, then why do I trust my heart? Better yet why am I trusting your heart? You see, God never told us to be led by our hearts for this very reason. Our hearts can be too unstable, too vile, can hold negative, or be so deceived by what we perceive to be positives.
Our hearts are emotional and often times it is hard to control our emotions. Often times our emotions are controlled by and through our flesh. Now you can understand why all issues flow from our heats.
Galatians 5:16-26
Paul speaks first about Christian Liberty, then about Love fulfilling the law. The early church was still running into a few confrontations. (V15), But this passage is instructing us to be led by the spirit and not by our flesh.
What spirit? The spirit of God that we should have in us/hearts.
I urge you to quit focusing so much on the heart and start focusing on the spirit.
1 John 4:1(KJV) Beloved, believe not every spirit, but try the spirits whether they are of God:
Try the spirit by the spirit.
Romans 8:16 KJV The Spirit itself beareth witness with our spirit, that we are the children of God: (explain)
It's not a heart thang, it's a spirit thang!!
When I understand God's word and have it in my heart, my spirit will connect and discern the true things.
John 16:13(KJV) Howbeit when he, the Spirit of truth, is come, he will guide you into all truth: for he shall not speak of himself; but whatsoever he shall hear, that shall he speak: and he will shew you things to come.
In our relationships we must become more spiritual and that only comes by having God's spirit operational within us in conjunction with His word. So our hearts are protected/guarded by God's word and His Spirit.
David said, Psalm 119:11(KJV) Thy word have I hid in mine heart, that I might not sin against thee.
Since, we are striving to adhere to and follow God's word and spirit. We are able to deal with many issues that flow from our hearts. Recognizing them and dealing with them from a mature spiritual place…Hopefully…and being lead by the Spirit and not our flesh. Often times our hearts we begin to allow all kinds of thoughts to overtake us. Our imaginations begin to run a mad dash.
Trust in often crippled by what we think, rather than what has been done most times.
2 Corinthians 10:5-7(KJV) Casting down imaginations, and every high thing that exalteth itself against the knowledge of God, and bringing into captivity every thought to the obedience of Christ;
So what are you thinking?
Proverbs 23:7 (KJV) 7 For as he thinketh in his heart, so is he:
(Work backwards)
Philippians 4:6-8(KJV) 6 Be careful for nothing; but in everything by prayer and supplication with thanksgiving let your requests be made known unto God.
7 And the peace of God, which passeth all understanding, shall keep your hearts and minds through Christ Jesus.
8 Finally, brethren, whatsoever things are true, whatsoever things are honest, whatsoever things are just, whatsoever things are pure, whatsoever things are lovely, whatsoever things are of good report; if there be any virtue, and if there be any praise, think on these things.
The reliance test. "Whatsoever things are true." Can you rely on it? Is it true?
The respect test. "Whatsoever things are honest." (in Greek, honorable) Don't let anything dishonorable into your mind.
The rightness test. "Whatsoever things are just." The word "just" here means that which is straight. Don't let any crooked, warped thinking into your mind.
The reverence test. "Whatsoever things are pure," free from contamination.
The relationship test. "Whatsoever things are lovely." That doesn't mean beautiful to look at but is a combination of two Greek words and means moving towards love. If it causes you to love, if it moves you to love, then you think about it.
The refinement test. "Whatsoever things are of good report." Whatever you allow in your life, sift it through this sieve: "If there be any virtue, and if there be any praise, think on these things."


Is what you are thinking, leading you to the Truth?
If not, it is not of God and not being led by God.
Refocus, Renew, and Relax.
God got you!